via designboom
Millones de réplicas de semillas de porcelana hechas a mano fueron instaladas como alfombra en un museo londinense, por la artista conceptual china Ai Weiwei para una serie organizada por Unilever.
[English - quoted from DB] As the eleventh commission in the tate modern's unilever series, chinese conceptual artist ai weiwei has filled the museum's turbine hall with millions of life-sized sunflower seed husks made out of porcelain.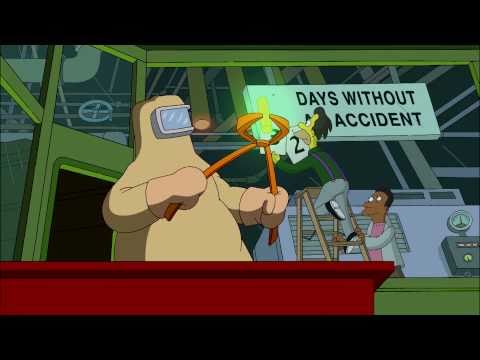 via banksy
The Simpsons title scene by Banksy.
carlkleiner via todayandtomorrow
Libro de recetas lanzado por Ikea, con fotografías autoexplicativas tomadas por Carl Kleiner.
[English] IKEA has just released a baking book called "Hembakat är Bäst" (Homemade is Best). Photos taken by Carl Kleiner.
Lauri Warsta, estudiante de Arte en el Royal College of Art, grabó lo que escucha una caja mientras es transportada de Londres a Helsinki. El video, "Dictaphone Parcel", es una animación de lo que se escucha, creando un documental audiovisual imaginario.
[English] Dictaphone Parcel is an animation based on a sound recorded with a dictaphone travelling secretly inside a parcel. As the hidden recorder travels through the global mail system, from London to Helsinki, it captures the unexpected. We hear a mixture of abstract sounds, various types of transport and even discussions between the mail workers. The animation visualizes this journey by creating an imaginary documentary. By Royal College of Art student, Lauri Warsta.
josephgriffiths via it'snicethat
Máquina de dibujar que necesita de un humano para funcionar, hecha con una bicicleta. Por Joseph L. Griffiths.
[English] Drawing machine from a modified bike, by Joseph L. Griffiths.
Más de 48 metros de cuerda fueron instalados en el Indianapolis Museum of Art, por el colectivo Ball-Nogues Studio, en una mezcla de arte, arquitectura y diseño.
[English] More than 30 miles of string where installed at the Indianapolis Museum of Art, by Ball-Nogues Studio, mixing art, architecture and design.
Complete (Duchamp series) por Sebastian Errazuriz.
Un proyecto de Friends With You, a petición de una fundación de arte en Taipei, Taiwán. La idea es representar la temática de la exposición anual, 'looking up' (mirando hacia arriba), y estará instalado hasta julio del próximo año.
[English] Project by Friends With You, commissioned by the Fubon Art Foundation to cover the Fubon Financial building in Taipai, Taiwan. The mural represents the theme "looking up" and is intended to make people to look again and rediscover their sky.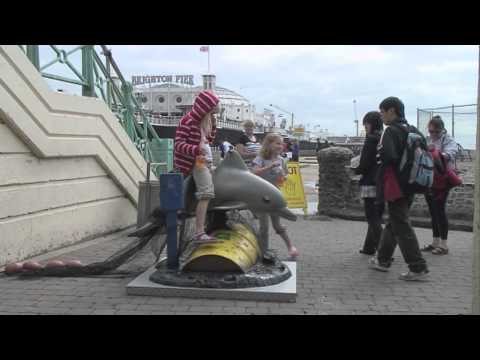 via banksy
Instalación de Banksy, artista callejero, recordando el derrame petrolero de BP.
[English] Reconditioned dolphin ride with crude oil and tuna net, remembering the BP oil spill.