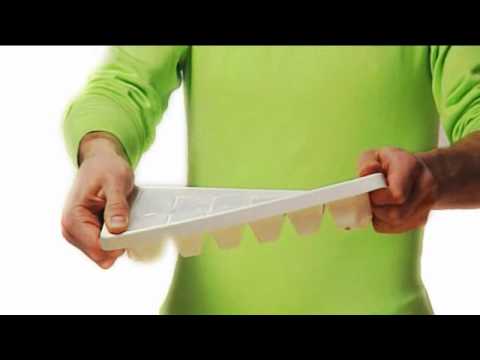 Diseñado por Graeme Davies para Joseph Joseph.
[English] Designed by Graeme Davies for Joseph Joseph.
Via yanko
Con mucho tiempo libre, James Laurie diseñó un vaso para atrapar arañas en los rincones de tu pieza.
[English] London designer James Laurie has cut the top of a drinking glass into a point so that it can be used to trap spiders in the corner of a room.
Via Dezeen
Envase diseñado por Gonglue Jiang.
Tres piezas forman una tabla que permite armar una mesa, silla o sillón con sólo levantar los paneles. Todo puede ser guardado mientras no está en uso. Diseñado por Shin Yamashita del Kyoto Institute of Technology.
[English - quoted from designboom] 'Land peel' is a furniture developed by japanese industrial design student Shin Yamashita from the Kyoto Institute of Technology. it is a flat three piece mat set from which a table, seat or rest can be made simply by lifting the panels. when done using, the furniture can be discreetly tucked away.
Via DesignBoom
Marcador de libros que sigue la página en la que estás se manera automática. Diseñado por Hyeon Joo Lee.
[English] The Page Chaser is a flexible bookmark that automatically marks the page as you turn them. Designed by Hyeon Joo Lee.
Via Yanko
Último proyecto de Elisava School of Design, que comienza con 56 gifs animados por Matthew Cooper y Johnny Kelly.
[English] Latest project from Elisava School of Design, starting with 56 animated gifs by Matthew Cooper and Johnny Kelly.
Link: www.iamnotanartist.org
Via it'snicethat
Mantel de mesa que revela un patrón al derramar líquidos, diseñado por Kristine Bjaadal.
[English] Tablecloth that reveals a hidden pattern when liquid is spilled. Designed by Kristine Bjaadal.
Programa que sigue la huella de tu mouse, disponible para PC y Mac. Diseñado por Anatoly Zenkov.
[English] Track your mouse activity on your computer, available for Mac and PC. By Anatoly Zenkov.
Via flowingdata