Taza inspirada en el artista, diseñada por Mike Mak.
[English] Designed by Mike Mak.
Via Designmilk
Envase conceptual, diseñado por Petar Pavlov, que permite cerrar el envase una vez abierto los Doritos.
[English] Doritos packaging concept, designed by Petar Pavlov.
PeterPavlov via Migranol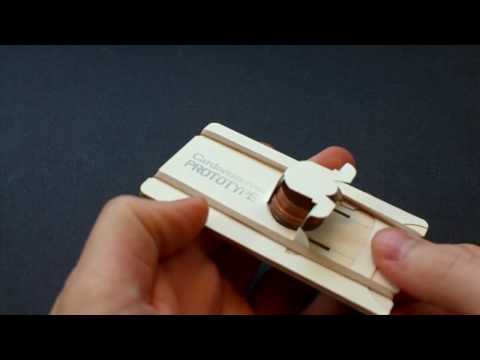 Tarjeta de negocios que dispara monedas.
[English] Business card that shoots pennies.
Via Boingboing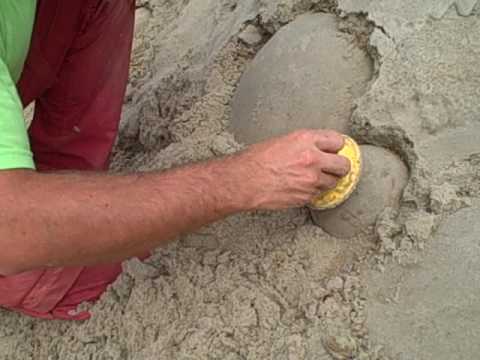 Formador de esferas en arena, por Wilfred Stijger.
Sand shapers by Wilfred Stijger.
Via swissmiss
Mata mosquitos para esos más extremos, por Johannes Vogl.
[English] DIY Mosquito-killing-flame-thrower by Johannes Vogl.
Via todayandtomorrow
Platos que mantienen caliente la comida con circuitos decorativos, diseñados por Ami Drach y Dov Ganchrow
[English] Users simply have to hook up the plate to an electrical source and the current will run through the 'decoration' keeping food stuff warm. Designed by Ami Drach and Dov Ganchrow.
Enchufe y alargador, todo en uno. Una idea de Meysam Movahedi.
[English] Recoiling socket designed by Meysam Movahedi.
Via Yanko
Lámpara de esponja, esferas de acrílico y algo que se llama 'szpilki' en polaco, que según mi diccionario significa 'pins' (de esos tacones de aguja). Diseñada por Garniec Zlota.
[English] Cubeme lamp, designed by Garniec Zlota. Made of sponge, aluminum, acrylic beads and pierogi, you can change the shape as you apply preasure on it.
Via Gizmodo