Pistola para disparar cerveza en lata. A la venta aquí por USD$22.99.
[English] Beer blaster shooter. On sale here for USD$22.99.
Via Likecool
[Arte] Jack Strange apoya una pelota de plomo sobre la letra 'G' del teclado con Word abierto. Eventualmente el archivo se vuelve tan 'pesado' que el computador colapsa.
[English - art - quoted from t&t] 'G' by Jack Strange. A lead ball rests on the letter g, eventually the document becomes so big that it crashes the computer.
Via today&tomorrow
El argentino Tomás Rawski hizo llegar a mi mail su última obra interactiva online. La web representa algo así como la cantidad de desinformación y caos que se generó producto de la cantidad de información que había en el momento. De seguro esto habría pegado de haber sido publicado en el clímax de la gripe.
Link: http://www.tami-flu.com.ar/
Autor: Tomas Rawski (www.tomasrawski.com.ar)
Texto: Brian Majlin
Autor de Songs with Words (www.songword.com.ar)
Crea una tipografía a partir de tu letra manuscrita con fontcapture y no necesita ningún tipo de instalación.
[English] Create a font from your own handwriting for free, no software needed.
Link: fontcapture.com
Mini post para contarles que el clásico juego Monopoly lanza hoy su versión en mapas digitales de ciudades reales.
Link: monopolycitystreets.com/
Graficada en video, donde cada color corresponde a un instrumento.
[English] Graphical representation of the score of Beethoven's 5th Symphony (No. 5, allegro). Each color respresents one music instrument.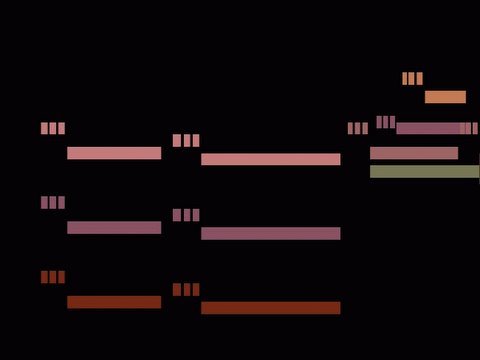 Via todayandtomorrow
Nathalia Ponomarev de Rusia diseñó estas bolsas de té inspiradas en el origami. La gracia de estos sachets es que al incertar al agua las bolsitas de té, estas se despliegan formando un pájaro. En el paquete vienen 25 unidades.
Nathalia Ponomarev of Russia designed this tea bags inspired in origami. When you put them into the water the folden bags become a beautiful origami bird.
Vía Hemfeber