Links:
http://therevolvinginternet.com (por Constant Dullart)
&
http://unevengoogle.com (por Chris Collins)
via t&t
Radioball, idea de Benoit Collette y Adam Kumpf, tratando de mezclar lo análogo con nuevas tecnologías.
[English] The Radioball, an idea conceived and built by Teague's Benoit Collette and Adam Kumpf.
Via Teague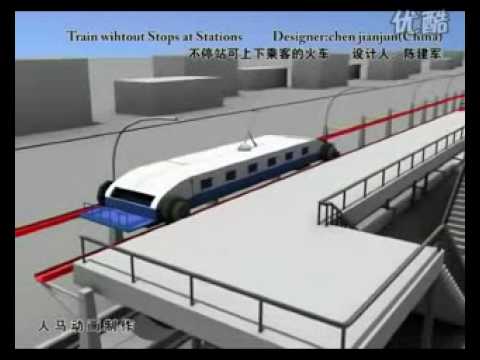 [English] Train that never stops.
Via plataformaurbana
Pensado para acoplar 3-4 cables USB, donde sólo cabe uno. Tendría además un adaptador a corriente para mantener los gadgets cargados y funcionando sin problemas. Diseñado por Gonglue Jiang.
[English] Designed by Gonglue Jiang.
yanko via thedailywhat
Programa que sigue la huella de tu mouse, disponible para PC y Mac. Diseñado por Anatoly Zenkov.
[English] Track your mouse activity on your computer, available for Mac and PC. By Anatoly Zenkov.
Via flowingdata
Aparato que se desconecta del enchufe cuando el aparato está cargado, diseñado por Conor Klein, estudiante de diseño en USA. Pueden ver un video del aparato en uso aquí.
[English - quoted from thedw] The "Outlet Regulator" by Rhode Island School of Design student Conor Klein forcibly disconnects itself from its power supply when the electronic device being charged reaches its energy capacity, thus avoiding needless (and costly) energy over-consumption. Click here to see a video of the outlet regulator in action.
outletregulator via thedw