Cortometraje animado creado por Toniko Pantoja en su segundo año de cine en CalArts.
Cortometraje de dibujos animados creado por Eusong Lee llamado  "Will" el cuel cuenta la triste historia de un padre que va a trabajar al World Trade Center el 11 deseptiembre de 2001.
Cortometraje de Beth Algieri y Jonny Plummer (Yum Yum) simpática animación cargada de un humor bastante especial.
Vía Safari
Una producción de Olivier Campagne y Vivien Balzi. Nos muestran a París sumido en la soledad y el agua.
Cortometraje ganador de Nokia Shorts en el
2011.
Video que intenta relatar la vida entera de una persona en pocos segundos. Dirigido por Chris Milk.
Interesting video that shows an entire person's life in a few seconds. Directed by Chris Milk.
Via LikeCool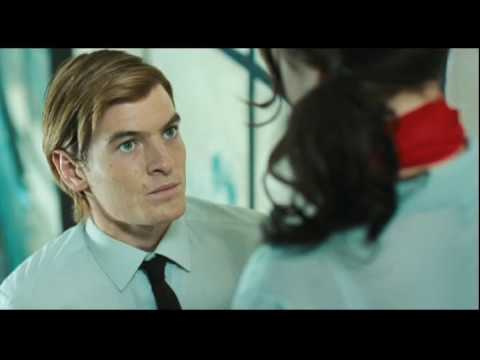 Si tiene 10 minutos hoy recomiendo éste cortometraje dirigido por Helena Brooks. No se si sea del gusto de todos si que les cuento en breve de que se trata. Una madre está segura que ha dado a luz la reencarnación de Jesús y trata a su hijo como tal toda su vida. Luego pasa el resto de su vida tratándo de vivirla de la manera más normal posible (el video está hablado en inglés).
Short film (10 minutes long) by Helena Brooks. Billy becomes the reluctant subject of worship when his mother decides he is Jesus reincarnate. 
Via Booooooom!