via Felix Vorreiter on Behance
Herramienta que escribe automáticamente frases programadas que atentan contra el sistema. Funciona con un chip, una gran batería y por ahora escribe sólo en alemán.
[English] The txtBOMBER is a one-hand-guerillia-tool – a machine not much bigger than a pressing iron – that generates political statements on the fly and immidiately prints them on any flat surface.
Jarra + Thermos diseñado por Jorg Boner para Nescafé.
[English] Designed by Jorg Boner.
La agencia de diseño The Creative Method quería hacer un regalo original a sus clientes, el cual reflejara su humor y creatividad. Decidieron entonces fotografiar expresiones faciales para luego crear etiquetas únicas para cada botella, invitando a sus clientes a hacer lo mismo.
[English, quoted] "The aim was to create a unique gift to give our clients at Christmas and to act as a new business introduction. It needed to remind them of who we are and the long hours that we put into our work. It needed to feature all of our staff, reflect our creativity and sense of humor. The print run was 5000 labels. We obtained high quality cleanskin wines and created our own labels. Each label was based on one staff member. It included a number of facial features and the client is encouraged to BYO – Build Their Own. The wine and the label is the perfect substitute for when the real thing cannot be there." Project by The Creative Method.
Via TheDieline
Moldes para hacer galletas con la forma de la famosa tipografía suiza. Diseñadas por Beverly Hsu.
[English] Helvetica cookie cutters, designed by Beverly Hsu.
Via swissmiss
De Lukka Sigurdardottir.
[English] Wear the cake and eat it too.
Via Gatherandnest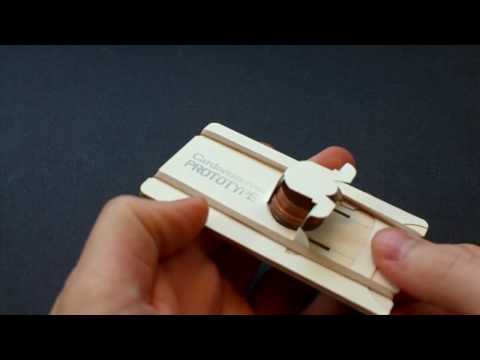 Tarjeta de negocios que dispara monedas.
[English] Business card that shoots pennies.
Via Boingboing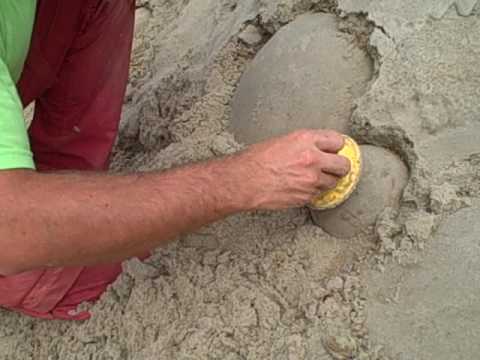 Formador de esferas en arena, por Wilfred Stijger.
Sand shapers by Wilfred Stijger.
Via swissmiss
Enchufe y alargador, todo en uno. Una idea de Meysam Movahedi.
[English] Recoiling socket designed by Meysam Movahedi.
Via Yanko