Diseñada por Markus Krauss.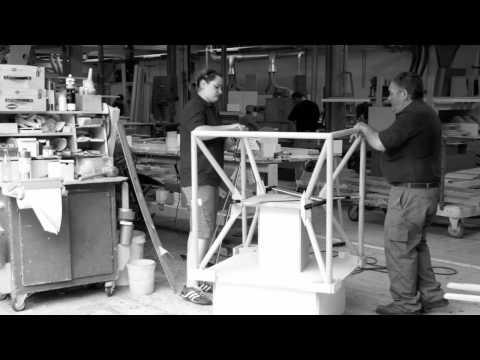 por Thomas Feichtner, vía Yanko Design
"Silla Triplette" online viagra por cialis viagra combo pack
Paul Menand, vía korean ginseng and cialis Ignant
Sticker (calcomanía) que marca el lugar donde puedes apilar revistas, diarios y libros que gradualmente forma una silla. A la venta aquí.
[English] Wall-sticker in the shape of the back of a chair marks the spot where to stack up your magazines, newspapers, books and gradually becomes your Stack Chair. On sale here.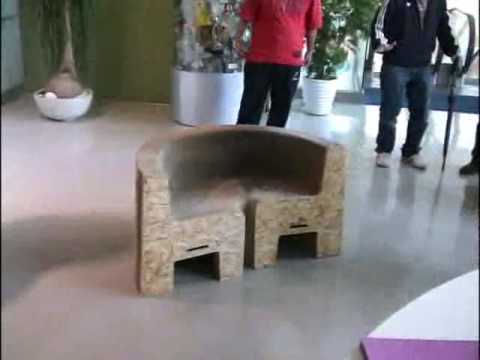 Silla flexible, diseñada por Chishen Chiu, fabricado por Pinzaan Company.
[English] Flexible forniture, designed by Chishen Chiu, manufactured by Pinzaan Company.
FlexibleLove via Ignant
Unión universal para convertir cualquier silla en silla mecedora. Diseñado por OOOMS.
[English] Universal attachment to turn any standard chair into a rocking chair. Designed by OOOMS.
Via it'snicethat, todayandtomorrow, likecool
Silla con lámpara OLED que se carga con el movimiento de la misma. Diseñada por Rochus Jacob.
[English] Chair with OLED light running on electricity powered from the rocking motion. Designed by Rochus Jacob.
Via Designboom
Silla con plumas de pavo real que se abren cuando te sientas en ella. Diseñada por Interactive Spaces.
[English] The peacock feathers open to frame the individual sitting upon it. Designed by Interactive Spaces.
Via Designmilk
Silla plegable portátil de sólo 360 gramos. La venden en Japón.
[English] Portable folding chair weighing just 360 grams (0.8 lbs). On sale here (Japan).
Via Spoon&Tamago